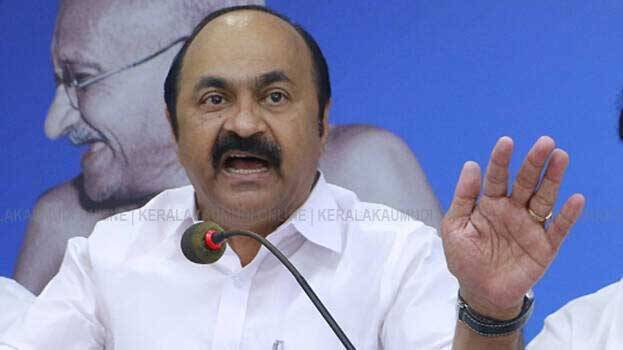 THIRUVANANTHAPURAM: Opposition leader VD Satheesan said that there was a corruption of 32 crores in the contract between Kochi Corporation and Zonta for waste disposal. He raised seven questions to the Chief Minister in this regard.
The questions raised by Satheesan are:
1. Did the Chief Minister and other ministers hold discussions with representatives of the Zonta company when they visited the Netherlands in 2019 after the flood?
2. How did Zonta company get the contract to run bio-mining and waste-to-energy projects in various corporations in Kerala?
3. While Zonta company was excluded from the CPM-led Kollam and Kannur corporations on the grounds that it had no prior experience, why was the company allowed to continue in Brahmapuram? Why was it decided to award the Waste to Energy contract to the company?
4. Does the CM have an answer to the allegation that the local bodies were pressurized by the Chief Minister's office for Zonta?
5. Why wasn't a notice given as required by the contract despite the severe mistake made by the Zonta company, which was given a contract for bio-mining in Brahmapuram?
6. Did the government or Kochi Corporation know that Zonta company awarded a subcontract against the terms of the contract?
7. Even after it became clear that the company did not perform as per the contract, why was a mobilization advance of Rs.7 crores and later Rs.4 crores granted to Zonta instead of giving notice?
VD Satheesan said that the questions on Life Mission and Brahmapuram are annoying the Chief Minister. "A huge scam took place in Brahmapuram. 54 crore project was subcontracted for 22 crores. This is a bigger scandal than Life Mission. An investigation should be conducted against the involvement of the CM's office. An investigation by the government is irrelevant," Satheesan said.