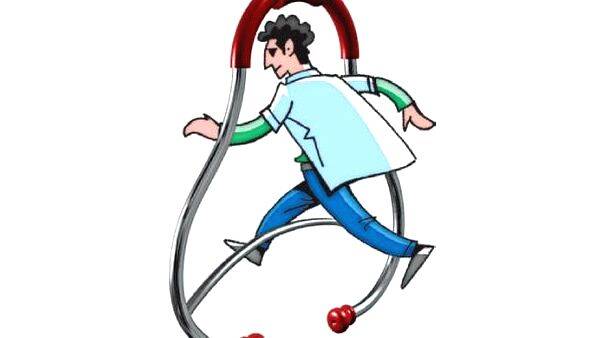 THIRUVANANTHAPURAM: Admission to medical undergraduate and postgraduate courses through Central Public Admission Counseling will not be implemented this year.
For this year's medical admission in the state, the Entrance Commissioner has released the prospectus to make the allotment and after fixing the reservation for about 20 categories. Applications are now accepted and option registration has started. This can no longer be changed.
At present 85% of MBBS and 50% of PG courses are conducted by the Admission Commissioner. The Commissioner's allotment is to all seats including NRI quota in self-financing colleges.
The central decision to make admissions to all medical seats comes at a time when medical seats are lying vacant in various states. Though the centre has informed that the reservation in the states will be maintained and the allotment will be done, the state is concerned that the central reservation will also be applicable in single counselling. Many categories which are not in the central list are in the reserved list in the state. The government has directed the Health Secretary and the Director of Medical Education to take further steps in consultation with Tamil Nadu regarding the Centre taking up medical admissions.
Four allotments at present
There will be 4 allotments in MBBS and BDS courses-round 1, 2, mop up and stray vacancy. All students can participate in the first round. Those who have done option registration in the first round can participate in the second round. New option registration cannot be done. Only option reconfiguration can be done. Those who have given up their seats after getting admission in the first rounds and those who have given option in the first round but have not got the allotment later can give a fresh option in the mop-up round.
Even after the mop up round, the vacant seats will be filled in the stray vacancy round. New option cannot be given at this stage. Vacant NRI quota seats will be converted to merit.