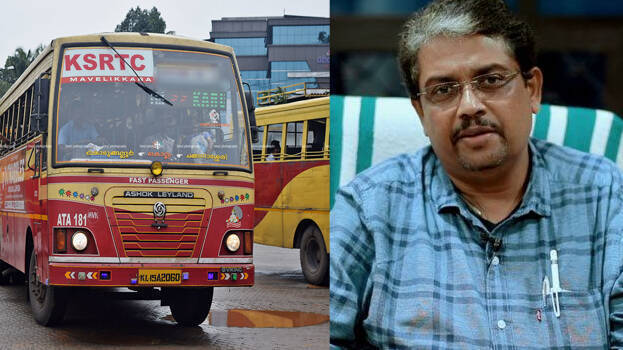 THIRUVANANTHAPURAM: KSRTC has reiterated that it is yet to find the female conductor who asked a student to get off the bus in the middle of the day for giving a torn currency note. According to KSRTC, identification of the female conductor is getting delayed as detailed information, including the number of the bus, was not given in the complaint. CMD Biju Prabhakar informed that KSRTC will take immediate action if it receives necessary evidence on the complaint that the student was asked to get off the bus for giving a torn Rs 20 note. However, there is immense dissatisfaction as the conductor could not be found even after three days since the departmental investigation started.
Currently, the KSRTC Vigilance Officer is investigating the matter. The officer is unable to identify the female conductor despite directly recording the child's statement. The child said that the conductor wore a mask on the day of the incident. On Friday, evidence will be collected again by taking the child to the scene of the incident.
Usually, complaints regarding KSRTC staff contain bus numbers and route details. However, no such details were there in the complaint on this incident, the CMD said. Biju Prabhakar informed that around five women conductors were working at the time of the incident and that passengers should contact KSRTC if they have any evidence regarding the incident.