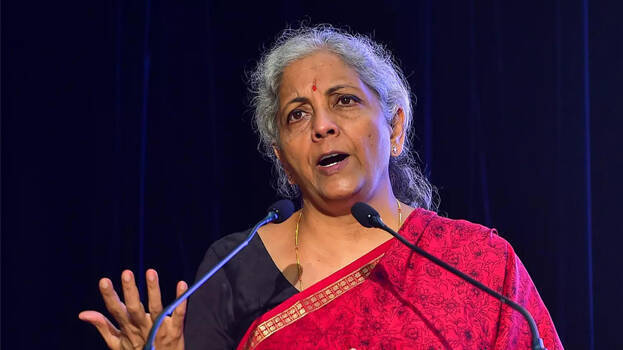 NEW DELHI: The central government will set up a committee to look into the National Pension System (NPS) for government employees. The government's move comes amid protests in various states demanding a return to the old pension scheme.
Addressing the Parliament, Sitharaman said, "I raise to move the bill to give effect to financial proposals of the central government, for the financial year 2023-24 be taken into consideration". She said that 11 new provisions are being brought into the bill to better represent the needs of society.
"The finance bill actually brought 10 main provisions that are beneficial for the middle class and the community as a whole, and to do ease of business. But 11 new ones are being brought now after the stakeholder consideration, which has helped to improve, that the Finance Bill better represents our society," she said.
"One amendment is for the GST council which is establishing the tribunal. More importantly, representations have been received that the National Pension System for government employees need to be improved. I propose to set up a committee, under the Finance Secretary to look into the issue of pensions and evolve an approach, which addresses the need of the employees, while maintaining fiscal prudence to protect the common citizen. The approach will be designed for adoption by both central and state governments," she added.

"It has been represented that payments for foreign tours through credit cards are not being captured, under the Liberalised Remittance Scheme (LRS) and such payments escape tax collection at source. The Reserve Bank is being requested to look into this with a view to bring credit card payments for foreign tours within the ambit of LRS and tax collection at source thereon," Sitharaman added.
Under the Old Pension Scheme, a government employee is entitled to a monthly pension after retirement. The monthly pension is typically half of the last drawn salary of the person.
Under the NPS, employees contribute a portion of their salaries to the pension fund. Based on that, they are entitled to a one-time lump sum amount. The old pension scheme was discontinued in December 2003, and the new pension scheme came into effect on April 1, 2004.