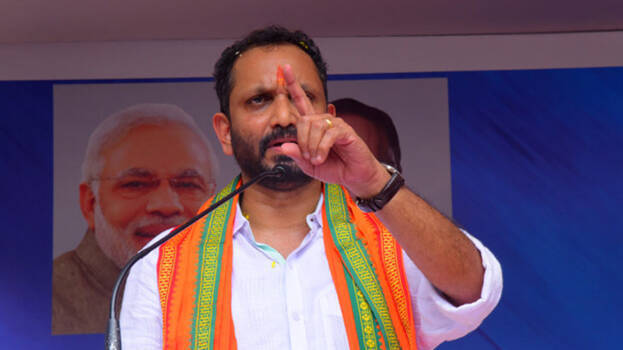 THIRUVANANTHAPURAM: K Surendran stated that the CPM and Congress have come to a pact in Kerala after Rahul Gandhi was disqualified from Lok Sabha. " M V Govindan says he will fight for Rahul Gandhi by any means possible, such is the state of apathy of Kerala," said Surendran.
"Corrupt people are now going against Narendra Modi. The congress protest in Kerala is breaching all nous of decency. The police meanwhile are left shattered giving a free run for congress workers to riots in the state. Some other sections are busy demeaning Modi through social media just for some unknown pleasures. The Kerala CM should make a stand about the congress protest happening in the state." said Surendran.
"Congress now has no belief in Judiciary. Earlier they rejected the election commission, EVMs, and now the judiciary. But in reality, it is the people who have rejected congress" Rahul Gandhi can't escape giving disparaging statements against minor sections and go with impunity, said Surendran.