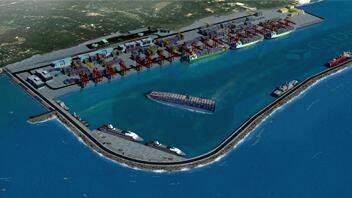 THIRUVANANTHAPURAM: The first instalment of Rs 347 crore to be paid to the Adani Group for the construction of the breakwater at Vizhinjam will be paid within 5 days, sources in the Ports Department said. A discussion with ministers KN Balagopal and Ahamed Devarkovil is likely to take place tomorrow to take decisions regarding the terms and conditions of the cooperative bank loan. The final meeting will be held on Wednesday under the chairmanship of the Minister of Cooperation.
Co-operative bank governing bodies are keen to grant loans to institutions with government guarantees. This is because as the repayment is on a monthly basis, the bank will get about one percent more than the annual interest.
At the same time, the port department has asked not to charge extra interest on the amount from the cooperative bank consortium. Vizhinjam port will have to pay three-quarters of a percent more than the fixed deposit interest rate of 8.45 percent as it is a bridge loan.
The files related to the formation of a consortium of cooperative banks for various purposes, including assistance to KSRTC, were received from the Department of Ports secretary K Biju.
Rs 2.50 lakh crore investment in cooperatives
Rs 20,000 crores for social welfare pension
Rs 70 crore was given to KSRTC
Land acquisition for railway within 2 months
The government is planning to expedite the procedures of land acquisition for the railway connecting Vizhinjam port and the Thiruvananthapuram-Kanyakumari railway after getting a loan of Rs 103 crore from the cooperative bank. Land acquisition will begin within two months. 15.89 acres of land is to be acquired from 4 villages for the road to be constructed from Vizhinjam to Balaramapuram railway station. 9.02 km road will be through a tunnel. In the project costing around Rs 1,100 crore, another Rs 100 crore will be required for land acquisition. It is estimated that this can be found through HUDCO loan.