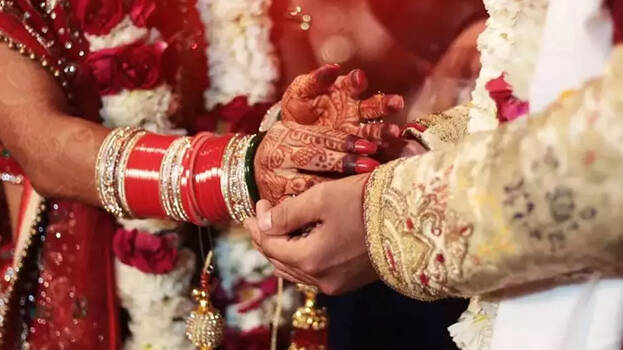 JAIPUR: A complaint has been filed that a 23-year-old woman who got married three months ago was brutally raped at her husband's house. The incident took place in Hanumangarh, Rajasthan. The bride has complained to the police that her husband's father, brother, nephew and the matchmaker who arranged the marriage gangraped her when her husband who was a driver, was away. They raped her after giving intoxicating pills.
The husband refused to allow the woman to go to her own home after marriage. When her mother came to see her, she realized her daughter's plight and rescued her. The woman is a native of Ludhiana. She lodged a complaint from there. Then Sahnewal police registered an FIR and sent the complaint to Hanumangarh police for further action.
The woman told her husband that she was being raped by her father-in-law, brother-in-law and husband's nephew, but he did not take her seriously. He thought that the woman was lying.