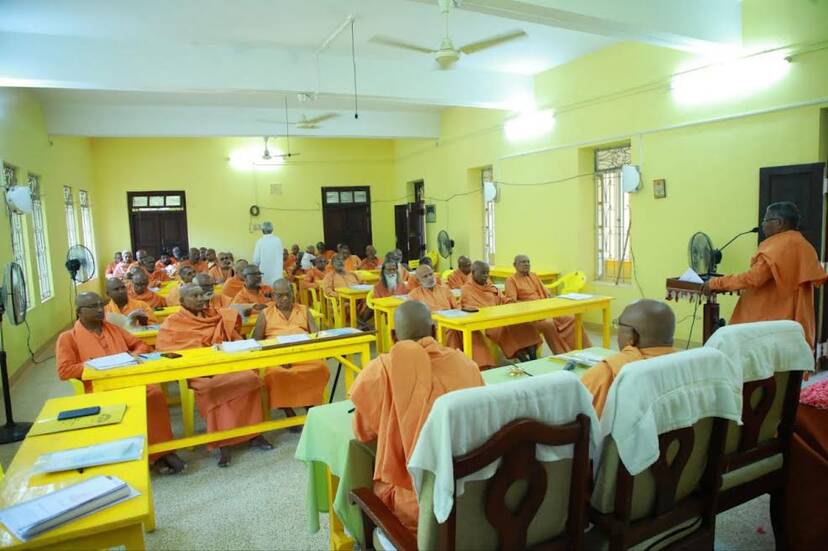 SIVAGIRI: The general meeting of the Sree Narayana Dharma Sangham trust held at Sivagiri Mutt has unanimously passed the full budget of the trust for the financial year 2023-24. The expected income is Rs 156 crore, expenditure is Rs 155.27 crore and surplus is Rs 73 lakh.
In the budget prepared in the light of guru's teachings, Rs 3 crore has been allocated for the education sector, Rs 10.50 crore for the welfare sector and Rs 1.75 crore for the agriculture sector. Rs 3 crore for guru puja prasadam and food donation, Rs 3.6 crores for charity, Rs 2.33 crore for Guru dharma campaign and Rs 4.2 crore for construction and development activities.
Trust President Swami Satchidananda presided over the meeting. General Secretary Swami Subhangananda presented the budget. 50 out of 60 members of Dharma Sangham Trust participated in the general meeting.