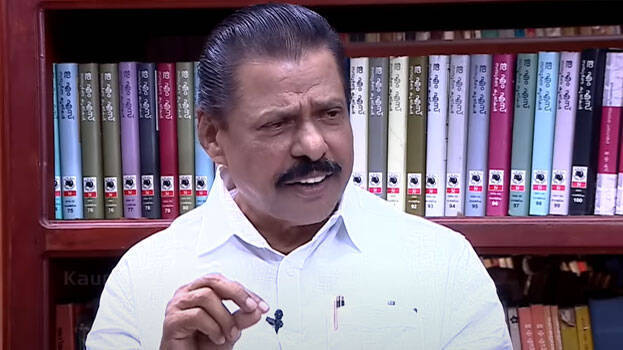 THIRUVANANTHAPURAM: CPM state secretary MV Govindan said that the attack against women in Kerala are multiple isolated incidents. "Strict action is taken against the accused. The government has taken measures to control the criminals in the police force. For the first time in Kerala, it is the CPM government that has dismissed top police officials who were involved in criminal cases.", said Govindan.
He also stated that Kerala is ruled by a government that has the will to dismiss policemen who are working against the government's policy. He was speaking on Kaumudy TV's 'Straight Line' program.
"The complaints raised against police officers are isolated incidents. The Home department in Kerala is efficient. There can be multiple isolated incidents. But the government's response to such incidents should be noted. It is handled in an accurate, fair and scientific manner. Actions are being taken to prevent recurrence of such incidents. The message is that if you act against the government's policy, you cannot continue as a police officer.", stated MV Govindan.