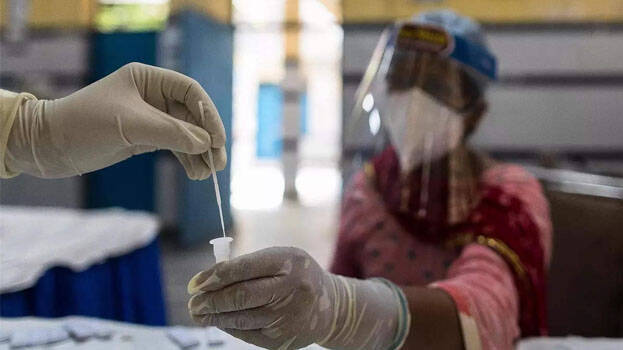 THIRUVANANTHAPURAM: As the number of Covid cases in the state is on the rise, Health Minister Veena George has directed district centres to strengthen preventive measures. On Thursday, 765 people tested positive for Covid. Ernakulam and Thiruvananthapuram districts have the highest number of active cases. Omicron was detected in most of the samples sent for genomic sequencing, the minister said.
The minister also directed to increase genomic sequencing. "All districts have prepared surge plans anticipating an increase in Covid cases. The private sector hospitals should accurately report Covid cases", the minister said.
"RCC, MCC, Sreechitra and private hospitals should set aside beds specifically for covid patients. KMSCL has been instructed to prepare test kits and safety equipment anticipating the need. Covid patients should be admitted and treated in isolation wards. The isolation wards pending completion should be made operational as soon as possible."
"People with lifestyle diseases such as diabetes and hypertension, pregnant women, the elderly and children should be especially careful. There have been 20 Covid deaths in a month, most of whom are above 60 years of age. Most of the patients in the ICU are elderly. Most of them have lifestyle diseases like diabetes and high blood pressure. Those with lifestyle diseases such as diabetes, hypertension, the elderly, pregnant women and children should wear masks properly. If they have symptoms of Covid, they should be tested. Masks are also mandatory in hospitals. Health workers must strictly adhere to safety standards. Cases were very low in the state in February. But there was a slight increase in the cases from the month of March", the minister added
A high-level meeting was held under the leadership of Veena George to assess the Covid situation in the state.