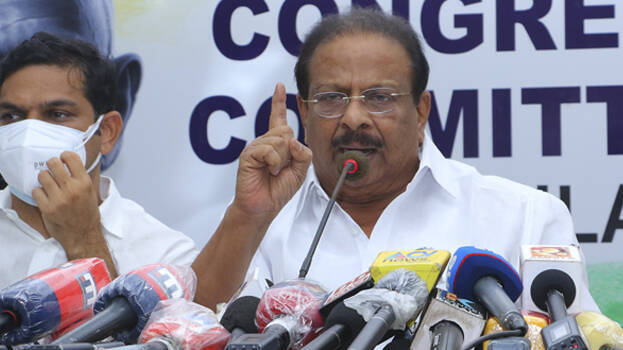 THIRUVANANTHAPURAM: After the much-needed relief of a verdict from Lokayukta regarding the CM disaster fund embezzlement, now Congress leader K Sudhakaran came up with harsh opprobrium against the Lokayukta's functioning. He said Lokayukta was the last hope of a force to fight corruption in Kerala and ridiculed the institution dead and cremated by none other than chief minister Pinarayi Vijayan. He said the much-touted Lokayukta has depleted to a toothless tiger under the tutelage of the chief minister.
" A deal went behind the curtains to save the chief minister. If the CM carries any ounce of what all call self-respect, a resignation should be imminent rather than waiting for a time when the people drag him out of the office by his collar. The verdict reeks of tampering in favor of the chief minister as a gift to let him continue his despotic reign" Sudhakaran commented.
" The earlier bench of Lokayukta went against the government and that should be highlighted. The case which got its hearing over in 2022, dragged for a final verdict for over a year. It won't elicit any surprise since Pinarayi Vijayan successfully dragged the Lavalin case without a verdict for over 35 years. The people of Kerala consider the Lokayukta as one genuine hope of justice but the same institution now showed how badly it can bow to the command of one leader. The Lokayukta gets paid a monstrous Rs 56.65 lakhs a year that is people's money, so it should at least show some ethics in their work" said Sudhakaran.
Earlier today, giving the Pinarayi Vijayan-led Kerala government a temporary relief, a two-judge bench of the Kerala Lokayukta Friday referred a petition alleging misuse of the Chief Minister's Distress Relief Fund (CMDRF) to a three-judge full bench.