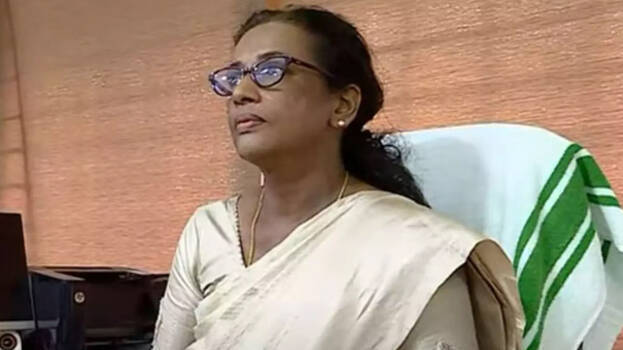 THIRUVANANTHAPURAM: Department of Higher Education issues a memo to Ciza Thomas just hours before her retirement from service. The charge memo was issued citing the violation of rules in accepting the charge of temporary VC of KTU without government approval.
A show cause notice was issued by the government alleging the violation of rules in the appointment of VC. The plea filed by Ciza Thomas demanding the withdrawal of the show cause notice was rejected earlier. After the tribunal announced that the government can take further action, Ciza Thomas was instructed to appear before the Additional Secretary of the Education Department this morning for the hearing. Ciza Thomas replied that she cannot attend the hearing citing the busy schedule of her retirement day. A memo was issued alleging the violation of the code of conduct of government employees following this. The government has not taken suspension action against Ciza Thomas. The administrative tribunal had directed that Ciza Thomas should not be made a scapegoat in the battle between the governor and the government. The order said that the government is expected to grant the officer a peaceful retirement after 32 years of unblemished service.
Ciza was given the additional charge of VC by the governor when she was holding the position of senior joint director of the technical education department. Later, the government removed her from the post of senior joint director. Ciza was made the principal of Government Engineering College, Barton Hill by order of the Administrative Tribunal.
The government has appointed a three-member panel for the governor to appoint a temporary vice-chancellor to replace Ciza. Digital University VC Dr. Saji Gopinath, Technical Education Director-in-Charge Dr. TP Byjubai and Professor Abdul Nazeer of CET are on the panel. Cisa Thomas was made VC by the Governor after the Supreme Court dismissed the appointment of Dr. MS Rajashree after finding irregularities. Cisa Thomas retired from this duty and her service today.