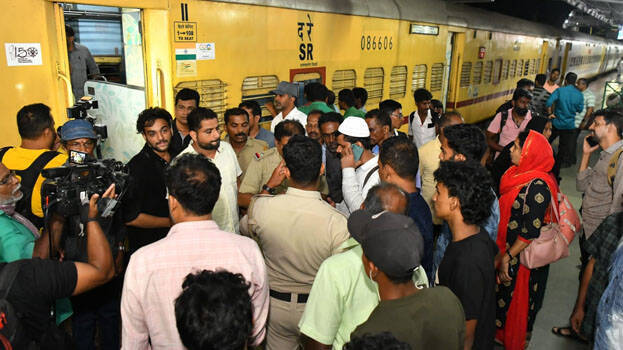 KOZHIKODE: A special squad has been formed by state police chief Anil Kant to investigate the shocking arson in the Alappuzha-Kannur express. Law and order ADGP Ajikumar will monitor the investigation. Malappuram crime branch SP P Vikraman will head the investigation. A total of 18 police officials are on the investigation team.
Anil Kant showed optimism while speaking to the press and said the case will be closed within a matter of days. It was yesterday on the Alappuzha-Kannur express train that the inhumane incident took place. A small dispute over seating differences resulted in someone putting fire on fellow passengers. Panic erupted inside the running train as more passengers were subjected to heat. The chain was pulled by someone making the train screech to a halt. Meanwhile, fearing a fire inside the bogie, three people including a mother and a small kid jumped out. Their bodies were found late into the night on railway tracks.
Matanoor natives, Noufik. Rahmat and Sahra were the ones killed. The search for the assailant is going strong and from initial findings, and sketch, the culprit is suspected to be a migrant laborer hailing from Uttar Pradesh.