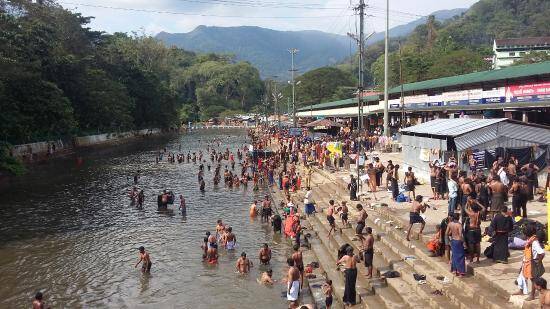 THIRUVANANTHAPURAM: The construction of a Revenue house for the stay of employees of Revenue department during Sabarimala pilgrimage season is under consideration. For this, the revenue department should get the land held by the forest department. The Chief Secretary will call a meeting of Forest, Devaswom and Revenue department secretaries for discussion.
Around 400 Revenue department employees are serving in Sannidhanam and Pampa during pilgrimage season. But they don't have a proper office or accommodation facilities.
The government is also considering giving land to the states of Tamil Nadu, Karnataka, Andhra and Telangana to set up guest houses in Nilakkal. A high-level meeting presided over by the Chief Minister took a decision in this regard.
It has also been decided to provide permanent infrastructure at places like Pampa, Nilakkal and Erumeli. In Pathanamthitta and nearby districts, locations for the rest stations will be identified and more facilities will be provided.