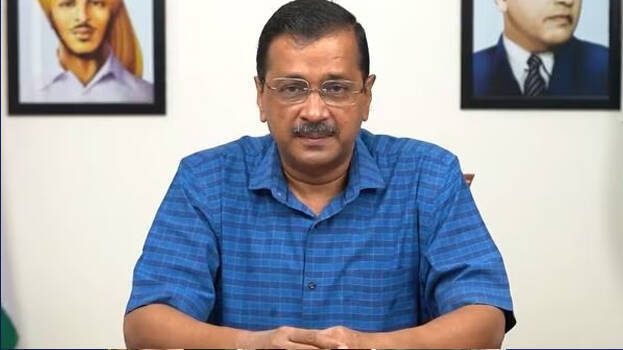 NEW DELHI: Aam Aadmi Party (AAP) chief and Delhi Chief Minister Arvind Kejriwal left the CBI headquarters after nine hours of questioning in the liquor policy case. The AAP supremo said that he answered all the 56 questions put to him. After questioning, he told the media that the case is fake and the CBI does not have any kind of evidence against the AAP leaders.
"AAP is a kattar honest party. We did nothing wrong. They asked me 56 questions. Total case is fake. They don't have anything against us. No evidence. The entire case is bad politics," Kejriwal said.
At the same time, the Aam Aadmi Party workers who gathered in front of the CBI headquarters to protest against the questioning of Arvind Kejriwal were taken into custody by the police. Kejriwal arrived at the CBI headquarters for questioning after paying floral tributes at the Raj Ghat along with leaders including Punjab Chief Minister Bhagwant Mann. After Bhagwant Man moved out of the CBI headquarters, the police detained AAP workers and the ministers of the Delhi cabinet.