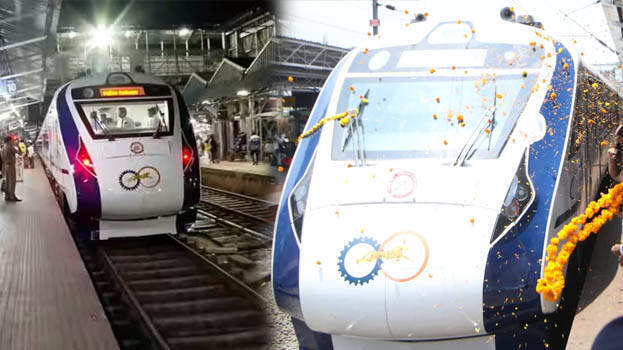 THIRUVANANTHAPURAM: The first trial run of the newly sanctioned Vande Bharat Express to Kerala has commenced. The trial run started from Thiruvananthapuram Monday morning around 5.10 am. The instructions given by southern railway to the loco pilots are to reach Kannur by 12.10 after eight stops. A total of seven hours will be taken for that.


After reaching Kannur, it will leave for Thiruvananthapuram at 12.20 pm. It will take seven hours to reach Thiruvananthapuram. No official announcement has been made about the stops, schedule and fare of the train. It is expected to be announced today. It has been decided that Prime Minister Narendra Modi will flag off during his visit to Kerala on April 25th and start the first Vande Bharat service in Kerala and the third in South India.

The Vande Bharat trains were sent to Kerala yesterday after an evaluation led by the southern railway manager. The trial run is presently at a maximum speed of 90 kmph. Indications are that there will be one service daily when it starts running.

The time of Jan Shatabdi is considered for Vande Bharat from Thiruvananthapuram in the morning. While the top speed is 180 kmph, work is underway to strengthen the tracks to operate at a low speed of 110 kmph. Four new Vande Bharat trains are starting. Two of these are for Karnataka, where elections are being held.