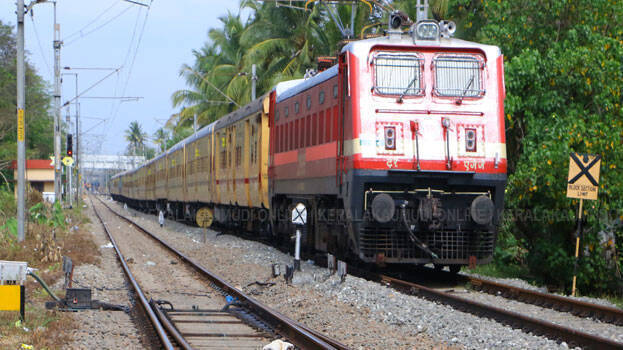 THIRUVANANTHAPURAM: The train services from Thiruvananthapuram Central has been changed in view of Prime Minister Narendra Modi's visit and Vande Bharat inauguration.
Cancelled trains:
Thiruvananthapuram - Kannur Jan Shatabdi via Kottayam cancelled on Sunday.
Ernakulam-Guruvayoor special cancelled on Sunday.
Kannur - Thiruvananthapuram Jan Shatabdi cancelled on Monday.
Train time, station change
On Sundays and Mondays, some trains will cease service at Kochuveli. Malabar Express, Chennai Mail, Amrita Express and Sabari Express will stop service at Kochuveli. Kollam-Thiruvananthapuram train will operate only up to Kazhakoottam. Nagercoil- Kochuveli train will run service only till Nemom. Thiruvananthapuram - Chennai mail will depart from Thrissur.