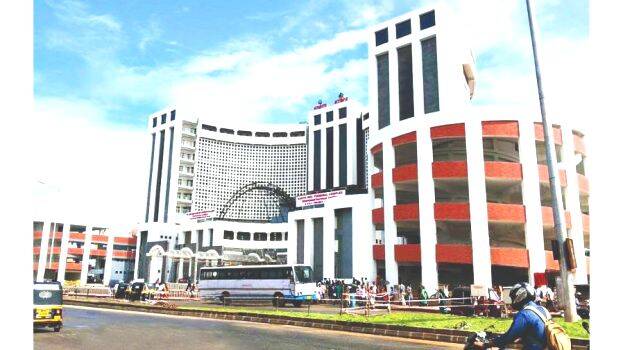 THIRUVANANTHAPURAM: Putting an end to the long-called extension to the multilevel parking in Thampnoor, a scientific study has been approved by the corporation. At present, the building can house just 22 cars. The numbers are paltry considering the Rs 18 crore spent on the project. Indignation and ire were common when questioning the fallen standards of project building in Kerala.
Until now, only ground floors were allowed for four-wheeler parking, the rest of the floors are choc full of bikes. The new study will find a wiggle room to allot the first floor for four-wheeler parking along with the ground. The report will be completed within a week's time. According to an insider's message, the first floor too will be made vacant for four-wheeler parking. The floor can house another 22 vehicles, thus making a total of 44 cars in the building. Thampanoor is the crux of the city and four-wheeler parking needs more attention than bikes. The KSRTC complex can accommodate a total of 400 bikes. The authorities want the numbers to go down to 300 so more cars can be accommodated.
For two hours of parking, cars are charged Rs 25 while bikes go for Rs 10. Along with this, women riders will be allotted a separate space, and electric vehicle charging spots will also be installed.