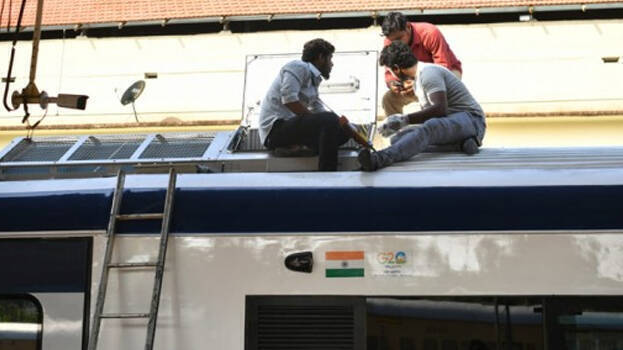 KANNUR: A leak was noticed in the Vande Bharat Express when it reached Kasargod soon after the inauguration. Water entered the train when it halted at Kannur railway station. There was heavy rain in the areas last night. Water entered through a crack on the upper side. Repair works are underway to fix the leak.
Prime Minister Narendra Modi flagged off the train Tuesday morning. The train which left the capital city reached Kasargod by night. By 11 pm, the train was brought to Kannur for refilling water and other necessities. The train was stopped on the second platform of the railway station.
There was heavy rain in Kannur last night. The staffs noticed the leak in the train this morning. The water entered the executive coach. The leakage occurred due to a gap in the sealing. Meantime, it is hinted that this will not affect the service. After completing the glitch, the train will be taken to Kasaragod and will leave for Thiruvananthapuram at 2 pm.