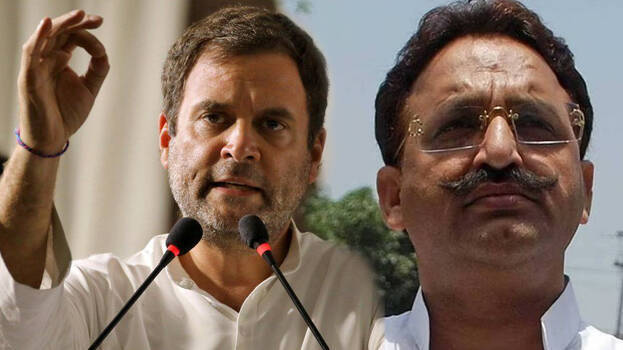 NEW DELHI: Uttar Pradesh MP and murder accused Afzal Ansari is set to lose his post as a member of parliament. In the latest, Ansari has been sentenced to four years imprisonment for kidnapping and murdering BJP MLA Krishnanand Rai.
According to parliament norms, members convicted of more than two years jail term will lose their membership form parliament. The parliament secretariat is also readying moves to oust Ansari akin to Congress leader Rahul Gandhi.
Meanwhile, Afzal's brother, the notorious Mukthar Ansari was sentenced to 10 years of imprisonment in a similar case. Mukhtar is a gangster turned politician in Uttar Pradesh. The MP MLA court also imposed a fine of ₹ 5 lakh on Mukhtar Ansari and ₹ 1 lakh on Afzal Ansari.
Afsal Ansari is the current serving MP from Shazipur. The leader of BSP will see a similar fate to that of Congress leader Rahul Gandhi if the parliament secretariat acts without delay.