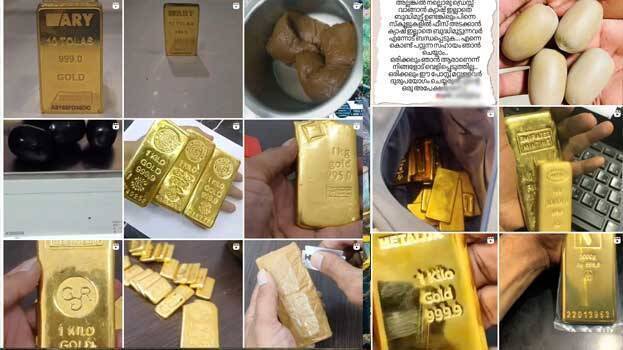 THIRUVANANTHAPURAM: A gold smuggling team has started an account in Instagram challenging the police. The account said gold will be smuggled to Kerala from UK, America, Saudi Arabia, UAE and Oman and those wanting it should contact. Many videos related to gold smuggling have been posted in this account. The police have started an investigation into whether this account is fake or is related to a smuggling team.
About 20 videos have been posted in this account, including the method and visuals of the gold smuggling. They have asked people who want financial assistance to contact and have asked people staying in UK, USA, Saudi Arabia, UAE, Oman for more than a year to contact.
Although more than 14,000 people follow this account, the account follows only ten. This account follows only the Kerala Police and media. They are challenging the police and agencies by sharing videos of gold claiming to have smuggled through airports.
Police are observing this account. As the voice in the videos is similar to the voice of people in the Malabar region, the police are examining whether the account is related to gold smugglers based in Malabar. The police have also taken this into account as there is a post on the account saying that those who have commented on the account have been given a gift. Police have made it clear that social media engagement seeking people for illegal activity is a crime, even if the account is fake.