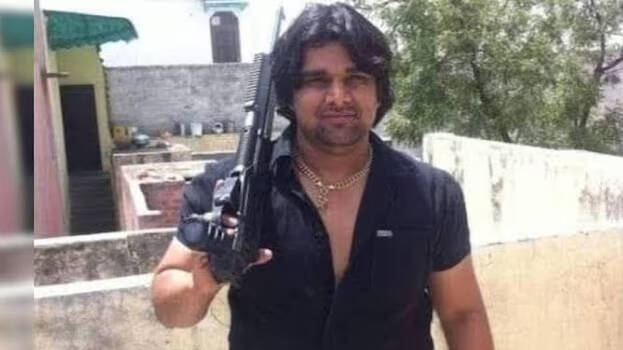 NEW DELHI: Crucial details have come out in connection with the murder of gangster Tillu Tajpuriya, an accused in Delhi's Rohini court shootout case. According to reports, Tillu was brutally killed by gangster Yogesh Tunda and his gang in Mandoli jail in Tihar.
The assailants stabbed Tillu Tajpuriya more than 100 times. They first stabbed him in the eye. They didn't stop even after Tajpuriya was dead and covered with a bedsheet by security personnel. Although the attack took place for around 20 minutes, it is alleged that the prison authorities did not intervene to stop the assailants.
Tillu Tajpuriya was stabbed to death on Tuesday morning. Tillu, whose original name was Sunil Mann, was the head of a notorious criminal gang. He was arrested by the police in 2015. He was the main accused in the Rohini court shootout case in September 2021 which left his friend-turned-rival gangster Jitender Maan alias Gogi dead. The shooters, alleged associates of Tajpuriya had come dressed in lawyers' clothes and gunned Gogoi dead inside a courtroom in Rohini court.
According to prison officials, Tajpuriya was lodged on the ground floor of Tihar's high-security ward. He was attacked by four inmates alleged to be affiliated with a rival gang. Members of the rival gang namely Deepak Teeter, Yogesh alias Tunda, Rajesh and Riyaz Khan had around 6:15 am cut open the iron grill installed on the first floor of the ward using an improvised saw. The accused were lodged on the first floor of the same ward and they used an iron rod to attack Tajpuriya.