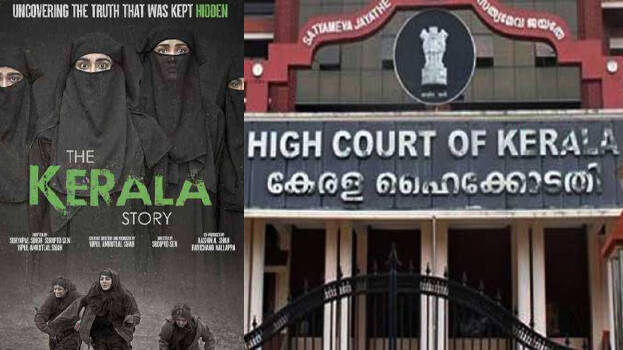 KOCHI: The Kerala High Court on Friday said that nothing is going to happen if the film 'The Kerala Story' is screened in Kerala. The court also pointed out that the secular society of Kerala will accept the film for what it is.
The court observed that although the teaser of the film was released in November last year, allegations were raised only recently. The High Court examined the teaser and trailer of the film. The plea was considered by the division bench comprising Justice N Nagaresh and Justice Sophy Thomas.
Thrissur natives Adv VR Anoop, Thamanna Sultana and Nationalist Youth Congress general secretary Sijin Stanley had filed pleas seeking a ban on the screening of the film.
A member of the Muslim League state secretariat had also submitted a plea demanding the court to register a suo moto case against the producer, director and scriptwriter of the film for insulting religious belief.
Meanwhile, the Supreme Court, on Thursday, quashed the plea seeking to direct the Kerala High Court to consider the petitions against the movie. Chief Justice DY Chandrachud said that people should think about the hard work of the actors and crew who acted in the film. He also opined that it is up to the audience to decide whether the film is good or not.