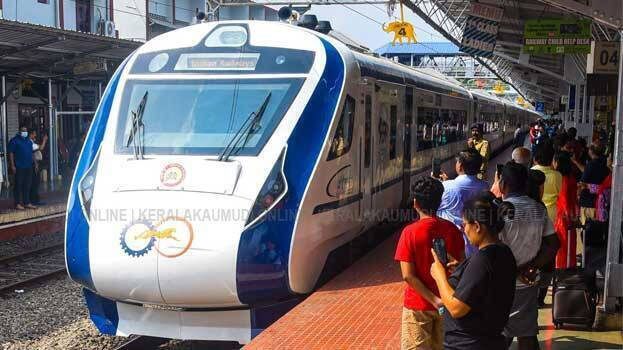 THIRUVANANTHAPURAM: The prime minister inaugurated Vande Bharat in Kerala has recorded a historic feat within ten days from the start. In six days, Vande Bharat trains in Kerala have grossed Rs 2.7 crores in collection. The elite train was introduced in Kerala on April 28th. The itinerary is from Thiruvananthapuram central to Kasargod.
31412 bookings were placed during these days while 27000 people in Kerala experienced the travel in Vande Bharat. The majority of the people traveled in executive class. Giving picture of a bullish run, the tickets till May 14 remain booked for the Vande Bharat running service till Kasargod.
The chair car amount for the return journey from Kasargod to Thiruvananthapuram is at Rs 1520. The executive class travel cost is Rs 2815. The passengers can opt out of food service from the list if they wish to.