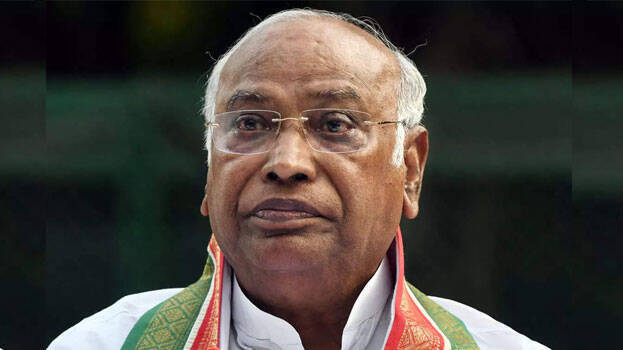 NEW DELHI: BJP is trying to obliterate Mallikarjun Kharge and his family from Gulbarga, Karnataka, accused Congress. The basis for the accusation was a leaked phone call from Chittapur BJP candidate Manikant Rathod, where he mentions wiping out the Kharge family.
With just days remaining for a decisive election in Karnataka, the phone call between the BJP candidate and supporter may prove costly, opines many psephologists. Meanwhile, the veracity of the phone call still hangs in balance. Throughout the phone call, there are also many obscene remarks hurled at Kharge.
Kharge's son Priyank Kharge is a congress candidate from Chittapur fighting Manikant. According to several reports. there are more than 30 criminal cases against this BJP candidate.