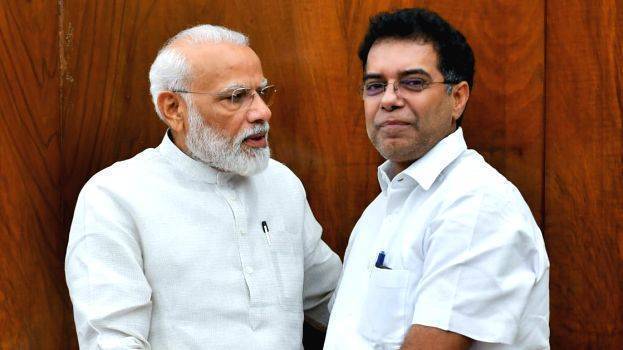 NEW DELHI: Former congress leader A P Abdullakutty Wednesday joined the saffron party. He accepted the membership in the presence of BJP working president J P Nadda and V Muraleedharan MP.
Abdullakutty had met Prime Minister Narendra Modi and BJP chief Amit Shah the other day.
Abdullakutty was ousted from the congress party for his Facebook post praising Modi. Soon after joining BJP, he declared himself as a national Muslim. He said his aim was to bridge the gap between Muslims and the BJP.
His post praising Modi's development model was soon after the Lok Sabha results. The CPM had earlier expelled Abdullakutty, a two-time Lok Sabha member, for similar reasons. Following that, he joined the congress and was elected to the assembly from Kannur.