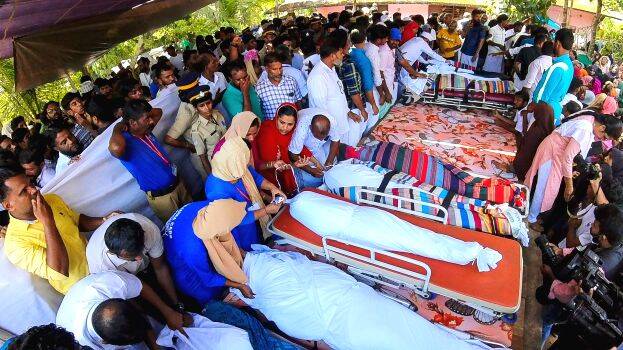 TANUR: Loud hollers and wails were heard even far away from homes near Tanur. People thronged the homes of the victims while many crowded near the Thoovaltheeram premise as NDRF conducted the vain search for further tourists.
NDRF and Fire force conducted the search in separate boats while Indian Navy's helicopter roared above the skies near Tanur. People crowded showed concern even for a small gobble of water and mistook it for another drowned soul. Shopowners from Parapanangadi reached the spot closing the shop for the day. Vehicles were diverted seeing the heavy rush in the area. Food supplies were brought in from neighboring homes to rescue workers who never closed an eyelid while immersed in work.
The fishermen's community first reached the spot with boats and jumped to the estuary to help the drowning ones. The dark night also proved terrible for continuing the work. Lights were placed immediately near trees in the area and tight ropes were brought to turn the toppled boat back to its exact position.
The road near Thoovaltheeram is too narrow such that an ambulance may not find an easy way to reach the spot. People were initially rushed to hospitals through autorickshaws. It was only after the police took control that the ambulance reached the spot.