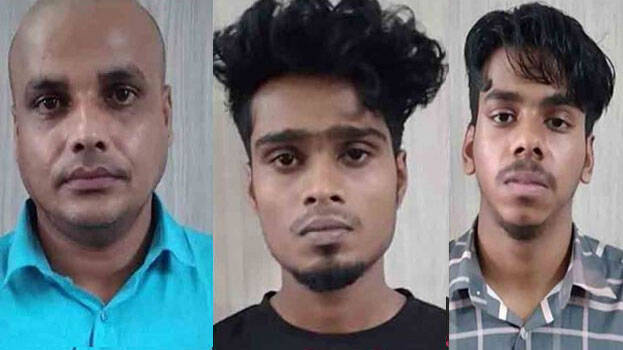 CHENNAI: A team including Malayalees were arrested for putting on sale specs that showed people naked. Four youths committed the fraud of lakhs. The police arrested them from a lodge in Koyambedu. Ghubabib of Thrissur, Jithu of Vaikom, Irshad of Malappuram and Suriya of Bengaluru were the four arrested. They were produced before the magistrate and sent to judicial custody.
The investigation started following a complaint received by the Koyambedu police in connection with the fraud. A native of Chennai complained that a gang of four robbed him of Rs 6 lakh at gunpoint. Based on some clues, the police reached the lodge in the Koyambedu bus stand area where they were staying and conducted a search. Guns, handcuffs, coins, spectacle and many other items were seized from them. On interrogation, the information about the unusual fraud was revealed.
The youths had given an advertisement on social media about a sale on specs that showed people naked. The ad said the specs of Rs one core, can be ordered after paying Rs 5-10 lakhs. People ready to order it, will be summoned to their lodge. They will offer one spectacle for testing. It will be taken back later under the pretence of repair and break it after throwing it on the ground. They will then demand the price of the specs of Rs one crore. If they refuse to pay, will threaten to call the police.
At this time, two of their friends dressed as police officers will be standing outside with guns. They will then mock the people who paid money for the specs to see nudity. Usually, the people return after paying. The accused were committing fraud in the belief that they would not complain to the police for fear of defamation.