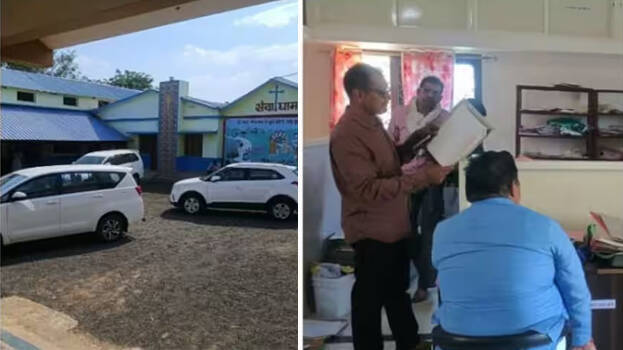 BHOPAL: Complaints from Madhya Pradesh that Malayali priests were assaulted by the police for no reason. The Malayali priests of St. Francis Orphanage in Sagar came forward with allegations against the police, NCPCR, and CWC authorities. At the same time, the NCPCR chairman has also made a counter-allegation against the priests.
The priests have alleged misconduct by the NCPCR and CWC team in the name of inspecting the orphanage. The priests also informed that the group came to the orphanage without notice and destroyed the files and computers. It is also alleged that the nuns' room was broken into and the wine kept for communion was recorded as liquor stock. The priests report that they were arrested and assaulted by the police on top of this.
However, the NCPR chairman defended the allegations saying that the priests had violated the law. The interpretation of NCPCR is that the church was built illegally on the land allotted by the government for the construction of the orphanage. NCPCR President Priyank Kanoongo informed that an attempt to convert religion was suspected and liquor bottles were found during the inspection. At the same time, the arrested priests were released on bail after yesterday's inspections.