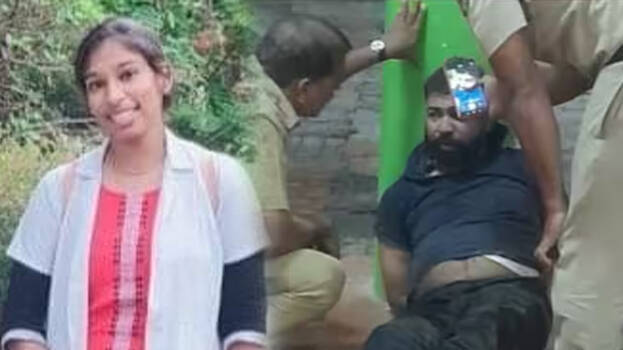 KOLLAM: According to police FIR, accused Sandeep first stabbed Dr. Vandana Das at Kottarakkara Taluk Hospital. After the incident, the first information given by the police was that the accused attacked relative Binu and the police first. But as per the police, this is according to Dr. Mohammad Shibin.
When the police brought Sandeep to the Kottarakkara taluk hospital at 4 am, he calmly sat in front of the doctor. After this, the police came out of the dressing room. Meanwhile, when Sandeep's cousin Binu came near him, he became violent. As per reports, the doctor and the policemen were attacked with the hospital's surgical instrument.
In the evening, the accused was produced before the Kottarakkara Magistrate Court and he was remanded.
Meanwhile, the doctors announced that they will go on strike tomorrow and demanded immediate intervention of the Chief Minister in the incident.
Sandeep will be reportedly transferred to Poojapura Jail.