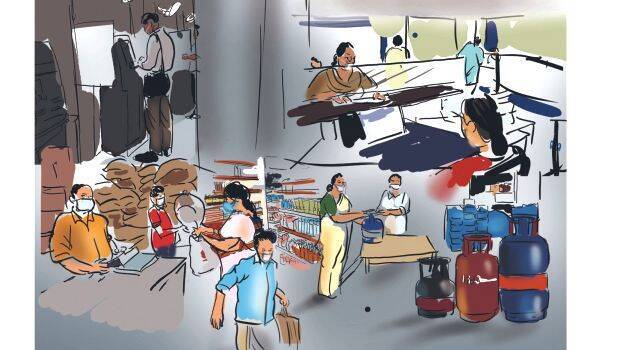 THIRUVANANTHAPURAM: Minister GR Anil announced in a press conference that the K-store project in the state will start on May 14. State-level inauguration will be done by Chief Minister Pinarayi Vijayan in Thrissur. The project to connect e-POS and weighing machines in ration shops will also be inaugurated on that day.
The aim is to develop infrastructure in ration shops and provide more services and products with the help of technology. In the first phase, 108 ration shops will be converted into K-stores. Preference will be given to ration shops in areas where online banking services are difficult to access.
Mini-banking facility for transactions up to Rs 10,000, utility payments including electricity bill and water bill, gas connection of five kg weight at reasonable rates, Sabari and Milma products are available at K-stores. The minister added that more services and products will be made available through K-Store in a phased manner.
Weight will be accurately recorded on the bill
By linking the e-Pos to the weighing machine, the amount of weight can be accurately recorded in the bill. 32 crore project is being implemented in phases. The scheme of distribution of ragi powder to priority beneficiaries through selected ration depots will be inaugurated on May 18th at Ayyankali Hall. In the first phase, one kg of ragi powder will be distributed to cardholders in 948 ration shops in tribal hilly areas of Idukki, Palakkad and Wayanad districts and elsewhere through one shop in a panchayat.