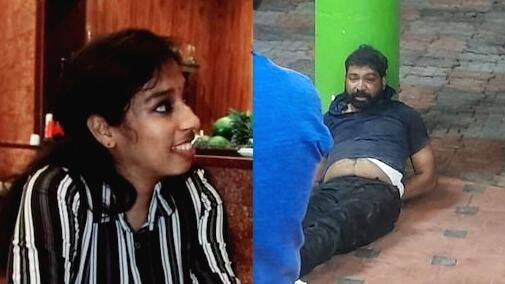 THIRUVANANTHAPURAM: Convict Sandeep who murdered doctor Vandana inside Kottarakara Taluk Hospital comes up with shocking claims. He said not being aware of murdering Vandana but said only defended the physical torture from groups inside the hospital. Sandeep was placed in Poojappura central jail and his absurd statements came during questioning led by officers.
The police officers reached a conclusion saying it may be due to the unavailability of drugs which made Sandeep react hysterically and stab the doctor. Meanwhile, the doctors in central jail dismissed the convict of suffering from mental imbalance. Sandeep was not handcuffed while in Poojappura but was calm most of the time while taking food at proper intervals.
Sandeep is currently placed in the UTB block which has 24 hr police monitoring with CCTV cameras. It is rare for a remanded convict to be placed in high-security cells.UTB block houses notorious names sucha s Ripper Jayanandhan and Thadiyantavida Nassir.