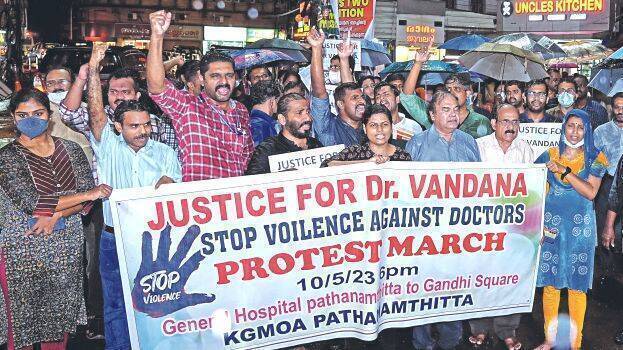 THIRUVANANTHAPURAM: KGMOA doctors have called off the 48-hour strike that was going on following the death of Dr. Vandana Das. The decision was taken after the high-level meeting held today. But the KGMOA said that if the assurances are not implemented in time, the protest will continue.
KGMOA has clarified that although the strike has been called off, it will refrain from providing escort services related to the security of VIPs. The position of the organization is that this will continue until safe working conditions are ensured. KGMOA has also announced that they will protest again if the government does not implement the demands, including the amendment of the Ordinance in the Hospital Act. The Indian Medical Association (IMA) announced a 24-hour strike after the death of Dr Vandana Das. On Wednesday evening, the strike was extended to 48 hours. KGMOA, an association of doctors in the health department, also participated in the strike.
Meanwhile, apart from KGMOA, specialist doctors' association KGSDA, medical college teachers' association KGMCTA, PG doctors and house surgeons were also part of the protest. With this, OPs stopped in hospitals. When KGNA, an organization of nurses, staged a protest, work was boycotted under the leadership of KGNU, an organization of nurses in medical colleges. With this, work was only done in the emergency department, ICU, operation theater and labour room. There was no interruption for surgeries as it started in the morning.