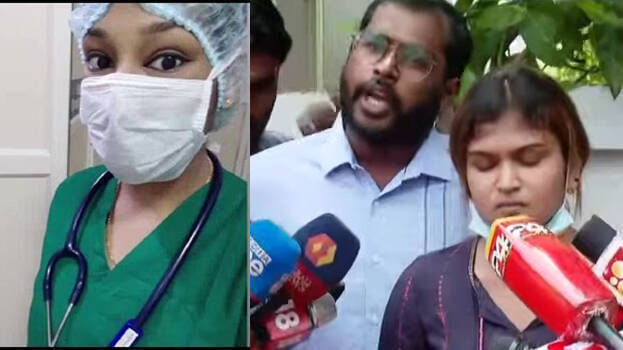 THIRUVANANTHAPURAM: Colleagues said that the claim that Sandeep, the accused in the Vandana murder case, was not in his senses when he committed the crime, is unbelievable. They told the media that he attacked her deliberately and if he had been handcuffed, perhaps this would not have happened.
'The police did not take preventive measures. When Vandana was lying there with stab injuries, Dr Shibin, who was with us, went near her. No police or security were seen there. Why did such a situation happen? Even with so many people on guard, another doctor had to come.

There are security guards in hospitals, but mostly are middle aged people and they need the doctor's help. They are of no use to anyone. Not saying that a security officer needs to punch fifty people like a superman, but when there is a situation like this, you should be able to resist at least in a small way.

All others ran to their own safety. You may not know about Dr Vandana, but we know her behaviour. She was very humble. All are asking why didn't she run and why she stood there in fear. Think from her side. How many can resist? We will be scared, because such a situation was not expected. We should not face such a situation again. We are supposed to save lives and others should not take our lives.

The accused should be punished as early as possible and the case should not be prolonged. The tears of her parents... her mother was sitting near her body and was heard saying that my daughter opened her eyes and that she has not died. Is there anyone in Kerala who is not sad hearing this news. Is there anyone who has not shed tears, you lost someone you don't know but we lost our own sister,' they said.