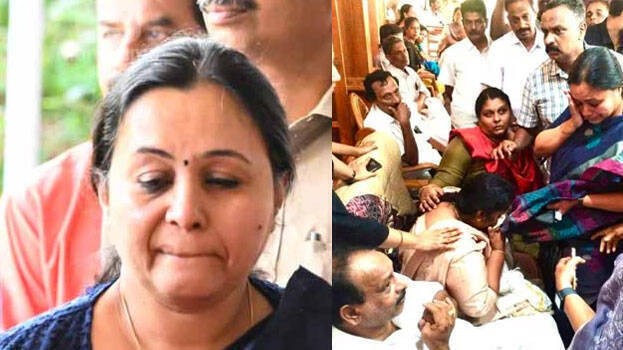 THIRUVANANTHAPURAM: Congress leader Thiruvanchoor Radhakrishnan has lashed out at Health Minister Veena George in connection with the murder of Dr. Vandana Das, a house surgeon at Kottarakkara Taluk Hospital. He also alleged that Veena George, who was at Vandana's home to pay her last respects, cried using glycerine.
"Veena George, who came to Vandana's home, cried using glycerine. These are called crocodile tears," Thiruvanchoor said.
Minister Veena George, who came to Vandana's house in Muttuchira, Kottayam yesterday, returned under heavy police security. The minister returned after consoling Vandana's parents. Earlier, a controversy had broken out when the minister said that Vandana did not have much experience and that she might have gotten frightened when the attack took place. Several people from the political arena, as well as the health sector, criticized the minister's statement
Following the controversy, the minister came out with an explanation. 'Attempt to create controversy by twisting words is cruel. Those at the top positions in media and opposition should think about it. The evil mind to create controversy even in the face of a tragedy is revealed here,' Veena George wrote on her Facebook page.