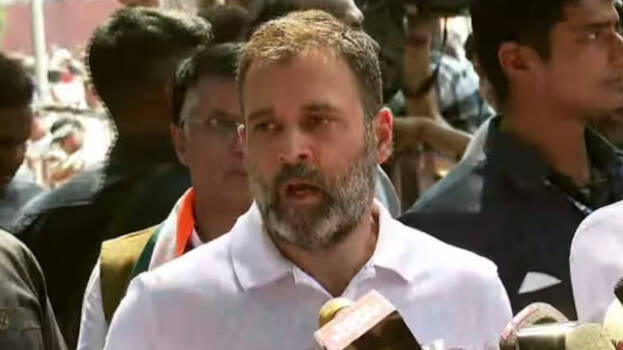 NEW DELHI: "The hate market is closed, shops of happiness about to open in Karnataka". This was the initial response of Congress leader Rahul Gandhi after the tremendous victory of Congress in Karnataka state. Rahul was meeting the press at AICC headquarters in Delhi.
The Congress leader also assured that the party will be with the ordinary people of Karnataka and promised about working for their well-being.
Congress won a triumphant 134 seats in Karnataka, far ahead of the majority number. The party leadership will discuss the CM face of the state while chatter among party members confirms the possibility of D K Shivakumar as deputy chief minister, paving the way for Siddaramaiah to become chief minister.