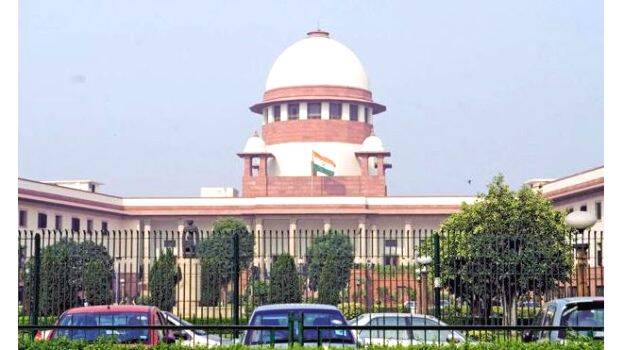 DELHI: Supreme Court's order that co-operative credit societies should not be treated as banks merely because they provide loans to their members, and they will not come under the purview of income tax, will come as a relief to co-operative credit societies, including the ones in Kerala.
The order was issued dismissing the appeal filed by the Commissioner of Income Tax, Mumbai; against Annasaheb Patil Mathadi Kamgar Sahakari Patpedhi Limited, Maharashtra. The order will reinvigorate more than 99,000 credit societies in the country.
A bench of Justices MR Shah and CT Ravikumar did not accept the contention of the Commissioner of Income Tax, Mumbai that Annasaheb Patil Mathadi Kamgar Sahakari Patpedhi Limited came under the ambit of the Co-operative Bank as it was giving loans. Co-operative credit societies do not come under the definition of a cooperative bank under the Banking Regulation Act merely because they lend to their own members. There is a difference between cooperatives that lend to their own members and banks that provide loans and services to the public. The Supreme Court pointed out that the Income Tax Appellate Tribunal, Commissioner of Income Tax (Appeals), Bombay High Court etc. found that Annasaheb Patil Sahakari Limited cannot be regarded as a co-operative bank and is entitled to income tax exemption.
Supreme Court also cited the verdict in the case between Mavilai Service Co-operative Bank of Kerala and the Commissioner of Income Tax, Kozhikode.
Will ask back
Satish Marathe, co-founder and founder member of Sahakar Bharati , said that the income tax paid along with interest would be recovered by cooperative credit unions. The income tax department collected the amount by force.
Mavilai case
In the Mavilai case, the Supreme Court overruled the Kerala High Court full bench ruling that income from non-agricultural loans granted by co-operative societies applied to income tax. Under the Kerala Co-operative Societies Act, 1967, income from loans to members is tax-exempt. The Supreme Court ruled that although loans can be given to non-members, income from such loans is not tax-exempt.