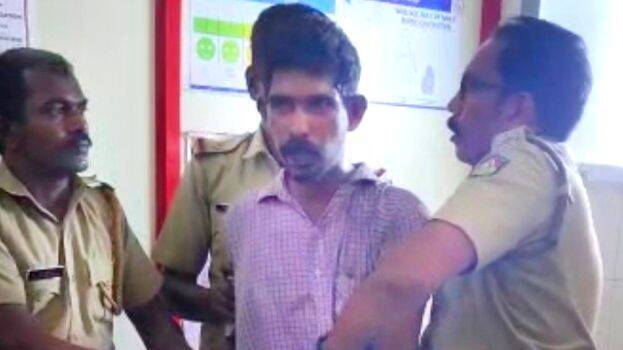 KOLLAM: A youth tried to manhandle a lady doctor when brought to the district hospital for a medical examination. When the doctor refused to examine him, he was taken back and released him on bail. Vishnu (31), a native of Thirumullavaram, taken into custody by the Anchalummoodu police, tried to attack the doctors.
Vishnu, who tried to attack his wife under the influence of alcohol, was taken into custody from his wife house in Njarackal and taken for medical examination. The police intervened on the complaint of his family. He was handcuffed and then three police brought him before Dr Jasmine, who was on duty in the casualty.
The police had informed that he was violent. In the meanwhile, Vishnu lifted his leg and kicked on the table. The doctors and house surgeons fled after he turned violent. The doctors then filed a complaint with the police. Doctors capturing the visuals provoked him. He was taken back to the station with a written OP ticket.
IMA President Dr Sulphi Noohu responded on Facebook about the incident. 'The accused bought for medical examination turns violent. Threatens to kill the lady doctor.'