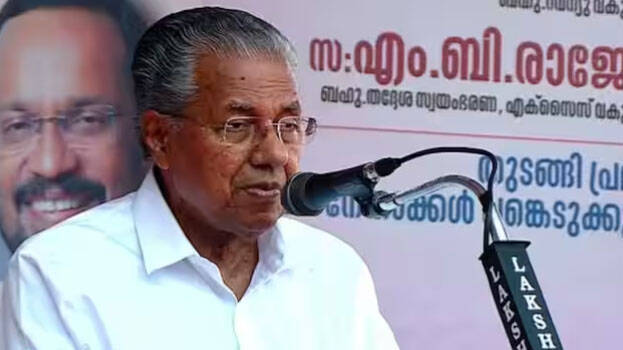 PALAKKAD: Chief Minister Pinarayi Vijayan alleged that the central government is finding new ways to trouble Kerala. Chief Minister accused the Centre of not helping Kerala even during the calamity and intercepting the aid received. He was speaking at the Palakkad LDF rally
The Chief Minister said that the central government is supposed to help Kerala when calamities strike, but they have denied permission to even travel abroad to seek help for Kerala.
The Center does not provide assistance in proportion to the state's population. The central government is looking at ways on how to trouble the state. The coach factory project has been canceled by the central government. Despite asking for an AIIMS, the Center did not give it, the Chief Minister said.