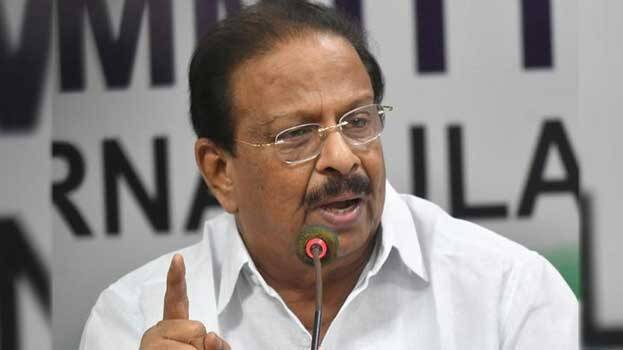 THIRUVANANTHAPURAM: Rs 457 crore seized by ED from lottery magnate Santiago Martin is nothing but the hard-earned money of the people of Kerala, said KPCC president K Sudhakaran. He also accused the CPM of aiding Martin to take away the lucre to settle for a posh life in neighboring Chennai.
"Martin and CPM share an unbreakable bond. He even donated Rs 2 crore to the party mouthpiece Deshabhimani. It was then the party channel Kairali decided to telecast the lottery draw of Martin's Sikkim Lottery. The issue turned viral then and the general manager of Deshabhimani at that time, Mr E P Jayarajan had to resign." Sudhakaran opined.
The 2021 court verdict favoring private lottery companies to do business in Kerala is being viewed with cunning eyes by CPM. The party is ready to roll a red carpet for Martin to make a return to Kerala. Such that, the state-run lottery business will be dwarfed by the private player's presence. Agents will need to find other ways to find work while many depending lives on lottery-selling will lose their job." Sudhakaran mentioned.
" It was former CM Oomen Chandy who revitalized the Karunya lottery scheme. From the profit acquired, Karunya medicines and shops started all over the state and still continue a profitable run serving ordinary people. While the UDF worked with the project to help the ordinary people in Kerala, the LDF is trying to curry favor Santiago Martin, ditching normal people of the state."