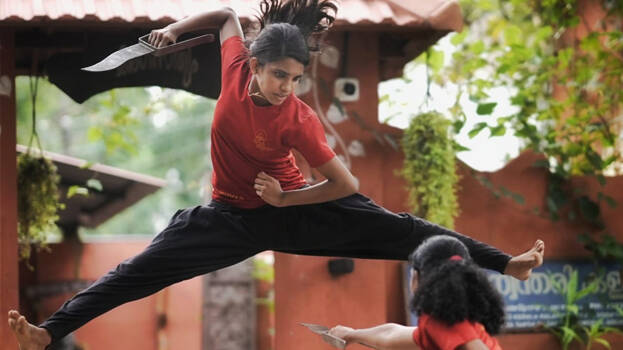 THIRUVANANTHAPURAM: Kalaripayattu, which has been popular in Kerala's 'angathattu' and 'kalarithara;, is now part of the National Games. Colonel Godavarma Raja gave Kerala State Sports Council membership to Kerala Kalaripayattu Association in 1958 and now the activities of the association grew to national level through generational change and got the recognition of Union Ministry of Sports. The work of the Indian Kalaripayattu Federation, which received national recognition in 2015, is the basis for all the achievements today. Now Kalaripayattu associations are functioning in 20 states.
Considering the long-standing demand to include Kalaripayattu in the National Games, the central government included Kalaripayattu as an exhibition event in the National Games held in Kerala in 2015 and Khelo India in Assam in 2020. Subsequently, on the instructions of the Prime Minister, Kalaripayattu was included as a competitive event in the Khelo India Under-18 Youth Games held in Haryana in 2021 and the Youth Games held in Gwalior in 2022. 200 students participated in these competitions.
In the Khelo India Youth Games held in Haryana, Kerala came in 5th position from 19th position with 15 gold medals won by the Kalaripayattu practitioners of Kerala. Similarly, in 2022, Kerala won eight gold medals and reached 4th position, but no authority was ready to praise Kalaripayattu athletes.
It is regrettable that despite strong pressure from other states on the central government with the support of the Indian Kalaripayattu Federation to include Kalaripayattu in the National Games, there was no recommendation from the sports office of Kerala.
Adv Poonthura Soman, Secretary General of the Indian Kalaripayat Federation said that the close observation of the Union Sports Ministry and the Indian Olympic Association President was very helpful in including Kalaripayattu as a competition. He said that this recognition at the national level opens the door for Kalaripayat to enter international competitions