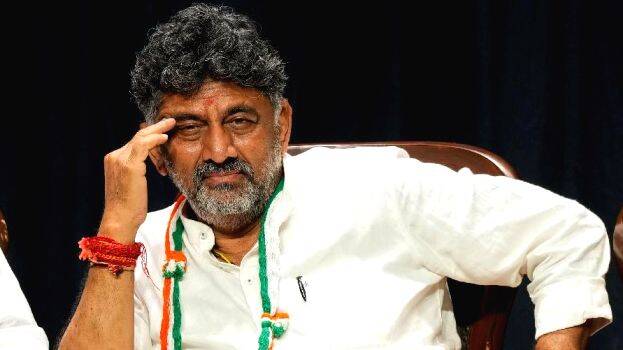 NEW DELHI: The congress leadership will try new means to pacify a dismayed KPCC chief D K Shivakumar. The high command decision of splitting the CM term between Siddramaiah and Shivakumar has not bode well with the latter. As a last resort to mend things right, Sonia Gandhi will make parleys with Shivakumar to alleviate tensions surrounding the Karnataka CM seat.
D K Shivakumar has been offered the home portfolio along with the deputy CM post. According to reports, senior leaders including M B Patil and G Parameshwara were omitted from the list to favor Shivakumar. Siddaramaiah's political adroitness with the corruption-free image is vital for the congress to enter campaigning for the 2024 Lok Sabha elections. Meanwhile, Shivakumar served a long 130 days in jail for corruption and is currently under the radar of ED and other central agencies for fraud committed.
The issue got more convoluted after Shivakumar asked for the CM seat for the first three years, which made the leaders including Kharge turn faces at each other. It is also reported that Shivakumar ridiculed Siddaramaiah and asked about his contribution to the election win in Karnataka.
D K reached Kharge's residence for a meeting in the presence of senior leaders including Rahul Gandhi. He stood cemented in his stance for CM term during the first three years which will be a tentative call for the congress to make. D K left the meeting just after 30 minutes and snubbed the media who waited for a response.
Siddramaiah meanwhile ended the meeting and moved to the residence of AICC general secretary K C Venugopal. The final decision will be made today in Banglore.