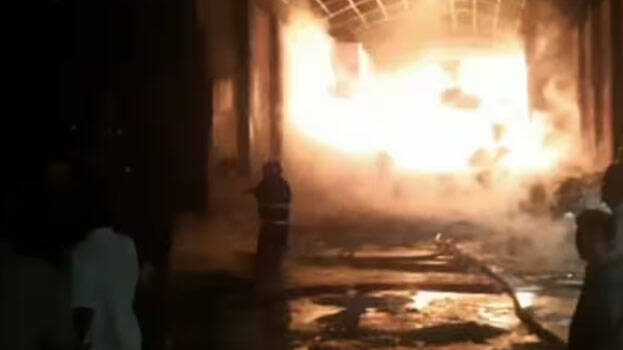 KOLLAM: A fire has broken out at the medicine storage facility of Medical Services Corporation in Uliyakovil, Kollam. The warehouse was completely gutted. Apart from the medicines and medical equipment in the warehouse, a car and two two-wheelers parked in the compound were burnt.
The incident happened around 8.45 last night. The fire first broke out in one one of the three interconnected sheet-covered buildings. The fire was first spotted by a security guard on duty at the warehouse. The roof of the building completely collapsed. Apart from the medicines, the racks where they were stored and the office equipments, including computers, were burnt.
The fire force soon arrived and started the rescue operation. 15 fire force units reached the spot. The fire was completely brought under control by 1 am. A large contingent of police also reached the spot. The cause of the fire is not clear. The initial conclusion is that lightning or short circuit may have led to the fire.
About 15 people are in hospital
About 15 people, including children and adults, from MG Colony and its surroundings were admitted to the district hospital after inhaling the poisonous gas due to the fire. They have no major health problems.