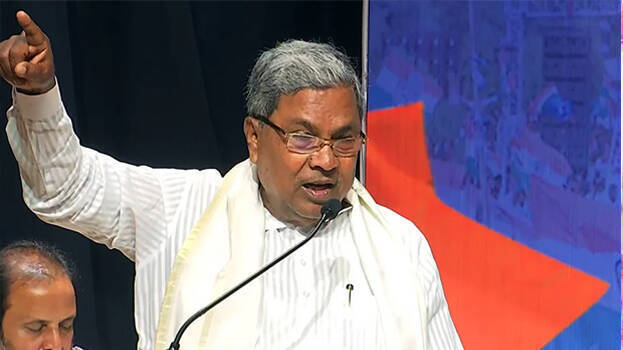 BENGALURU: In one of the first decisions after assuming office as Karnataka Chief Minister, Siddaramaiah instructed the police to withdraw zero traffic protocol. Siddaramaiah gave instructions to the Bengaluru City Police Commissioner in this regard. The action was taken after seeing the travel woes faced by the people.
"I have asked Bengaluru City Police Commissioner to take back the 'Zero Traffic' protocol for my vehicular movement. I have taken the decision after seeing the problems faced by the people travelling along the stretch where there are restrictions due to 'zero traffic'," Siddaramaiah tweeted.
Zero traffic was implemented for making easier passage for VIPs by blocking other vehicles.
Former Chief Minister Basavaraj Bomme also avoided zero traffic protocol.