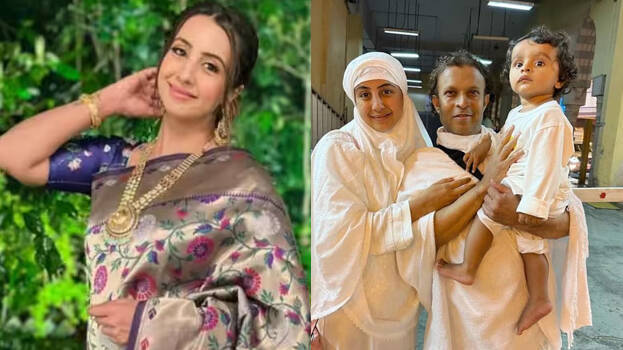 Sanjana Galrani was a heartthrob once. It was a slow fade from glitter world for the 'Casanova' actress and nobody had her name in chatters anymore. The name Sanjana was again heard and discussed when in 2020, the actress decided to embrace Islam after marrying Dr. Azeez Pasha. Now, she is excited and jubilant about performing her first Umrah. She has shared the news on Instagram. The actress has now been rechristened as Mahira.
"It was my son's birthday and I thank Allah for all the small and big eternal happiness and peace we are blessed with." Sanjana scribbled on Instagram.
Meanwhile, her comment section is an amalgamation of hate and love. Some sections are ridiculing the actress and is quoting her life as another shade of 'The Kerala story'.