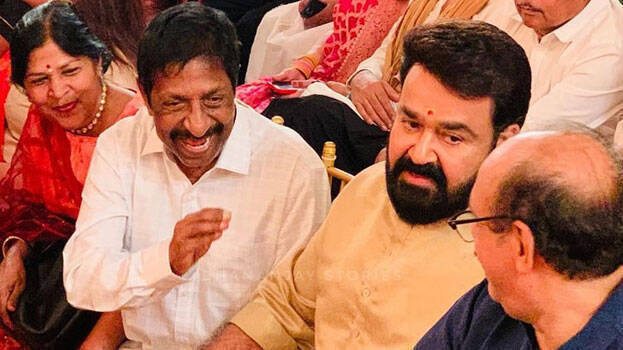 It was just months before that Sreenivasan opened Pandora's box of accusations against Mohanlal. The actor even went afar giving cinematic chills about revealing more hidden endeavors of Mohanlal which amazed not just fans but also the industry. And now, after a very small hiatus, Sreenivasan is again courting attention, mentioning Mohanlal.
" I don't carry any enmity with Lal. I talk out things openly, which may be a drawback. I would love to do a movie with Lal again. My son Vineeth has a thread in mind and will soon discuss it with Lal."
Sreenivasan's birthday wish to Mohanlal was also on a special note. " Let the movie we do together turn into a humungous hit, that will be the perfect birthday gift to you," Sreenivasan wrote.