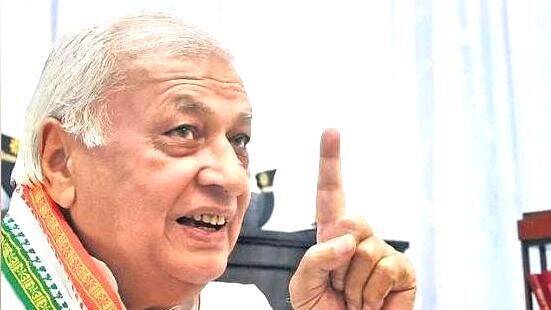 THIRUVANANTHAPURAM: Governor Arif Mohammad Khan has rejected the state government's recommendation to re-appoint MG University VC Prof. Sabu Thomas for 4 years. The governor has taken the stand Prof. Sabu Thomas can be allowed to continue temporarily till the new VC takes charge. The governor had informed this earlier to the government. This is because the absence of a VC will be detrimental to the varsity as National Accreditation Council's (NAC) inspection will take place next month.
The governor sent back the recommendation of Minister R Bindu, who is also the pro-chancellor. He also directed that the Pro-Chancellor be given the responsibility of handing over the interim charge of VC to Sabu Thomas.
In the recommendation, the minister stated that the VC can be reappointed as per the MG Varsity Act and the only condition is that the age of the VC should not exceed 65 years at the time of appointment. Sabu Thomas is 61 years old. However, the governor has taken the stand that Sabu Thomas cannot be re-appointed as the case against the re-appointment of Kannur University Vice Chancellor Dr. Gopinath Ravindran is pending before the Supreme Court.