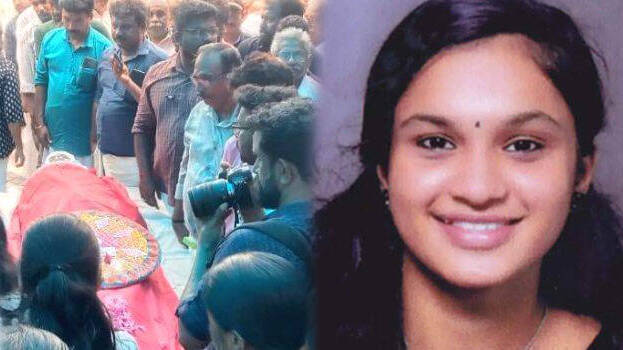 THIRUVANANTHAPURAM: The family of Arjun (28), accused in the suicide case of Rakhisree (16) of Chirayinkeezhu, came forward responding on her death. The youth's family told media that Arjun had not annoyed Rakhisree and that the two were in a relationship.
Rakhisree had secured A+ in all subjects for SSLC. She was found hanging the next day at her house. Soon, her family levelled serious allegations against Arjun of Chirayinkeezhu.
Her father had alleged that Arjun had constantly annoyed her and threatened to harm her if she does not go with him. He said that her daughter met him during a camp in school six months ago. He later bought her a mobile phone. He also gave the contact numbers of his mother and sister, if fails to get his call. He had also sent threat letters. Her father said that he stopped her near a bus stop on May 16 and threatened to harm her if she rejects him.
Shortly Arjun's family came forward denying the allegation. His relatives said that soon after the allegations were levelled, Arjun left the house and has not returned yet.
'Arjun did not follow and threaten her. The two were in a relationship for over a year. Rakhisree sent messages to Arjun on WhatsApp from the time she got A Plus in all subjects and things before her death. The last message was her concern of her family knowing their relationship,' said Arjun's family. The family handed over the screenshots of their chat to the police.