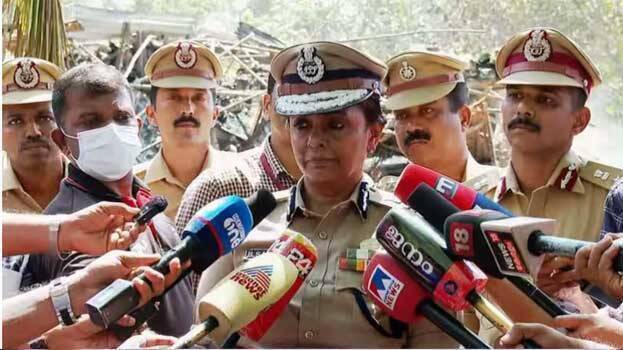 THIRUVANANTHAPURAM: Fire Force chief B Sandhya said there was no NOC for the building of the Medical Services Corporation in Kinfra Park, that caught fire in the morning. She said this while talking to the media after visiting the place.
Sandhya said there was no fire extinguishing facilities in the building. Bleaching powder can cause fire if mixed with water. Mixing alcohol with bleaching powder can also cause fire. There were many things including sanitizer in the building. Only a detailed investigation will reveal the cause of the fire. Sandhya said there were lapses on the whole in the building that caught fire. Sandhya also directed to conduct a fire audit in all drug warehouses in the state.
There was a loud explosion in the godown early morning at 1.30 am. The building where the chemicals were stored was completely gutted in the fire. Only the security guard was there at the time. The fire has been brought under control.

A fireman died after a concrete part collapsed while trying to douse the flames. The dead is Ranjith (32), a fire officer from Attingal. Though he was rushed to the hospital, his life could not be saved.