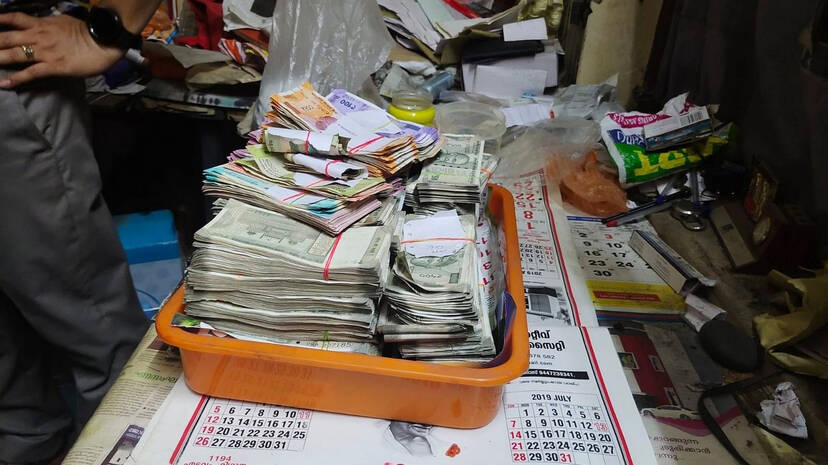 Revenue is the most corrupt department in the state when it comes to bribery. This is the case no matter which government or which minister rules. It is a shame that even after three-quarters of a century of independence, we have not been able to make village offices completely free of bribery. Employees take advantage of people's cluelessness. People approach such offices for certificates in emergency situations. When a person trying to sell a property in connection with his daughter's marriage is hampered by a minor defect, he will be ready to pay any amount of bribe to fix the issue. Corrupt officials take maximum advantage of such situations.
The Chief Minister has repeatedly said that 'Each file has a life' and that they should not be kept on hold. None of this is taken into account by bribe-takers. Vigilance department had given a report after the raid that about 4,000 files were postponed because the revenue department did not receive bribes. Despite the advancement of modern technology, the amount of bribery is increasing exponentially. The money seized from the rented room of the village assistant in Mannarkkad is the largest amount found by vigilance in a bribery case in the state. Rs 35 lakh in cash, bank fixed deposit of Rs 45 lakh, savings deposit of Rs 25 lakh and 17 kg of coins were recovered from the arrested Thiruvananthapuram resident Suresh Kumar. This is approximately Rs 1.06 crore.
A Manjeri resident was the one who filed a vigilance complaint against Suresh Kumar. Suresh Kumar was arrested while taking a bribe of Rs 2500 in his car on the day of Adalat to issue the location certificate of the Manjeri resident's property. Suresh Kumar had earlier received Rs 20,000 from the same person for issuing another two certificates. Many Suresh Kumars are still thriving in village offices. This crime cannot be stopped by vigilance raids alone. One in a thousand will come before the vigilance with a complaint. Generally, those who approach such offices will try to get the issue resolved as soon as possible by paying the demanded amount. There is no point in blaming them because that is the prevailing situation here. Who can change this? What should be done to change it? Are the words by Kunchan Nambiar that 'If the priest steals the offering to god, then the entire temple people will steal' remaining a truth the real reason for bribery to spread continuously like incurable cancer? The government should prepare for an introspection.